Alluring skin is yours without downtime, discomfort – Enjoy the benefits of Fraxel treatment in San Mateo CA
The board-certified dermatologists at Allura Skin & Laser Center love restoring or maintaining each patient's alluring appearance with a range of non-surgical yet highly effective therapies. The team lives up to the "laser" in its name with a suite of devices designed to get maximum results with minimal risks, side effects, and downtime. Many patients have experienced firsthand the treatment benefits of Fraxel in San Mateo CA at the elegant home of Allura Skin & Laser Center.
The Fraxel Difference
The makers behind Fraxel, Solta Medical, market it as the "original fractional skin resurfacing treatment." Historically, patients who wanted to regain their skin's youthful texture and tone may have relied on surgical procedures (and their inherent risks) as well as non-surgical ablative lasers. "Ablative" implies that the skin is removed. While this type of laser resurfacing is proven to achieve dramatic results, patients may contend with swelling, crusting, discoloration, and itching that can persist for weeks after the procedure.
Alternately, patients may opt for "non-ablative laser resurfacing" to avoid all those side effects, healing needs, and downtime. Unlike ablative lasers, non-ablative devices don't remove the outermost surface tissue. The heat and energy generated from the laser beam will stimulate a beneficial process of collagen remodeling, minus the damage, side effects, and downtime of its ablative counterpart. The "trade-off" is that non-ablative lasers may not be suitable to get the results that patients with more severe wrinkling or more moderate signs of aging desire. Likewise, it can take several treatment sessions for patients to see results from non-ablative treatments. Ablative lasers produce often dramatic and immediate results.
Fractional lasers like those from the Fraxel family combine the best of both ablative and non-ablative technologies. They use fractional photothermolysis, which refers to the laser beam that is directed precisely toward the treatment area being divided into thousands of microscopic columns. These micro-columns are just one-tenth the diameter of a hair follicle. Due to the unique nature of this technology, fractional lasers treat a tiny fraction of the skin at a time. Unlike earlier-generation laser devices, the surrounding tissue isn't touched. So, you are able to enjoy a very focused, powerful treatment without the discomfort and downtime of older or ablative technologies.
Fraxel options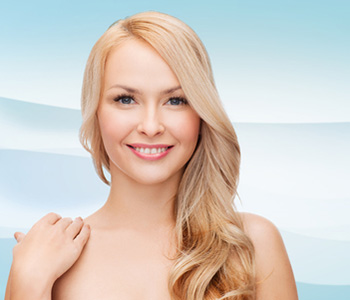 As with other non-surgical products and therapies, "Fraxel" is not any one type of device or treatment. Fraxel re: store® is an erbium fractionated laser designed to improve the likes of fine lines, wrinkles, age spots, and scars in around five treatments with little downtime. Fraxel re: pair® is a "traditional" carbon dioxide laser that is fractionated. Since it's been said it can take anywhere from five to 10 years off of the appearance of the face, Fraxel re: pair® can get dramatic results but it also requires more downtime and post-treatment care than its milder re: store® counterpart. Our professional team is happy to explain the differences between these and other types of lasers available at Allura Skin & Laser Center.
There are certainly some qualities that are shared by fractional treatments like Fraxel as well as other types of laser resurfacing, including:
There is no need for lots of special pre-treatment planning. Typically, a topical numbing cream is applied about 45 minutes prior to treatment. Since your comfort is our priority, a local anesthetic nerve block is also available.
Most patients describe a "prickly" sensation followed by a feeling of heat as the laser goes to work.
Afterward, you may experience what looks and feels like a sunburn. Often, these side effects subside within days. It's OK to apply makeup afterward to cover up discoloration. Swelling can be relieved with cold compress or icing.
As with other types of non-surgical aesthetic treatments, it's important to follow all post-treatment instructions provided by your doctor. Particularly, take great care to avoid the sun during peak hours, and to apply a broad-spectrum UVA-UVB sunscreen. Your skin will be more sensitive in the days and weeks following treatment.
Your skin's texture, tone, and appearance are gradually improved in the days, weeks, and months after treatment. Generally, optimal improvement is achieved in about two to three months and as the skin heals, new collagen is produced, and damaged tissue is replaced.
Fraxel treatments are indicated for the face, neck, chest, and hands. Our patients have enjoyed smoother, more refreshed-looking skin, as well as more even tone and a noticeable improvement in the appearance of scars (both acne and traumatic/surgical). The number of sessions required to get the results you want is personal to your situation.
Call (650) 727-6008 to schedule your complimentary consultation at the San Mateo office. We can also discuss alternative or complementary treatments to reveal your healthiest skin, including Intense Pulsed Light (IPL) and injectables such as soft tissue fillers and Botox.
Back to Fraxel Page