Mole Removal Services in San Mateo
For most people, moles, or facial nevi, are not something to worry about. But for those who think a mole draws attention from the rest of their face, we are here to help. Allura Skin & Laser center offers mole removal services. We can help those patients regain confidence in themselves and help them feel their best. Work with our team and benefit from our extensive expertise and commitment to our patients.
If you would like to learn more about our mole removal services, please call (650) 727-6008. There, one of our knowledgeable associates can provide more information and can discuss your needs in more detail. You can also send us a message by filling out the form found on this page, and we will contact you shortly.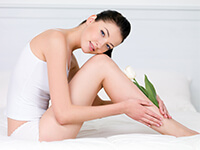 Complete Skin Care Services in San Mateo
Allura Skin & Laser Center is ready to provide complete skin care. Our team specializes in medical and cosmetic dermatology. Helping our patients receive the care they need and achieve the best results possible. Take advantage of services that include the Botox Cosmetic, skin cancer care, eczema care, dermal fillers, scar correction, psoriasis treatment, acne treatment, and so much more.

San Mateo Experienced Mole Removal Services
Our team has decades of experience providing quality, patient focused care. For mole removal, it all starts with a consultation. Where a member of our team examines the lesion to be removed and discusses the best approach. Most removals are done by surgical excision. Where local anesthesia is used to numb the area, then careful incisions are made to completely excise the lesion. The wound is then meticulously closed. This results in a scar that is barely perceptible once healed.
You can learn more by calling (650) 727-6008 and speaking with one of our team members in San Mateo. They will be available to answer questions you may have regarding our mole removal services and can help you book an appointment. To send us a message instead, please fill out the form found on this page, and we will contact you as soon as possible.