Mole Removal in San Mateo
Our faces are unique, providing us with our identity and how the world sees us. And because of this uniqueness, some people are born with facial nevi, or moles, while other people may develop them over time. They are rarely a cause for concern and are typically brown or black. But there are cases where mole removal is necessary. They may develop in an uncomfortable place or if a person feels it detracts from their facial features. Whatever the reason, we are ready to provide the best services available.
For more information regarding our mole removal services, please call (650) 727-6008. There, one of our knowledgeable associates can provide more information and can help you book an appointment. If you would prefer to send us a message, please fill out the form found on this page, and we will contact you as soon as possible.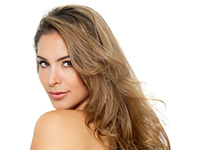 San Mateo Professional Mole Removal
We perform treatments for mole removal within our San Mateo office with local anesthesia. Taking anywhere between fifteen minutes to an hour. The procedure comprises precise incisions that follow the relaxed skin tension lines. The wound is then meticulously closed to ensure a scar that is barely perceptible once healed. For the procedure, IV sedation is available if preferable.

Skin Health in San Mateo
While we provide mole removal services, our patients can also benefit from complete skin health options. Our team has decades of combined experience in diagnosing and treating a wide range of skin issues. Specializing in medical and cosmetic dermatology enables us to ensure complete skincare services. Benefit from services like alopecia treatment, Botox cosmetic, nail fungus treatment, fillers, psoriasis care, laser treatments, melanoma care, and more.
To learn more, please call (650) 727-6008 and speak with one of our team members. They will be available to answer questions regarding our services and can discuss your needs in more detail. Or send us a message by filling out the form found on this page, and we will contact you shortly.