What patients in San Mateo, CA need to know about Botox cosmetic treatment
The natural aging process and many years of repetitive facial movements can lead to the visible formation of lines and wrinkles on the face. Getting older is a fact of life but looking older doesn't have to be. If you are frustrated by looking older than you feel, there are minimally invasive solutions that deliver fast, effective, and most importantly, natural-looking results. Botox cosmetic has become one of the most popular cosmetic injectable treatments to address the signs of aging on the face. Botox treatment in San Mateo, CA can eliminate the appearance of these lines and turn back the hands of time.
What is Botox?
Botox is an FDA-approved injectable that can temporarily reduce the appearance of forehead lines and wrinkles. It's derived from Botulinum Toxin Type A and can address common concerns such as crow's feet and frown lines.
How it works:
Botox is specifically designed to address dynamic wrinkles. These wrinkles form due to muscular activity in the face like smiling, frowning, and squinting. Over time, the muscle movement caused by these repetitive expressions creates creases and wrinkles on the face. Botox works by blocking nerve signals to the muscles. When Botox is injected into the muscle, it prohibits it ability to contract which allows the lines and wrinkles to relax and temporarily disappear.
Eliminate Wrinkles with Botox treatment in San Mateo, CA
Botox can address many different skin concerns, including:
Crow's feet
Frown lines
Forehead wrinkles
Wrinkling on the neck
Excessive sweating
Candidates for Botox
Most patients who are over 18, in good health, have no known allergies to Botox, and are not pregnant or nursing are good candidates for the procedure. We treat patients from young adulthood into the 70s with Botox
The Botox procedure
Botox injections are a simple, straightforward procedure that can be done in our San Mateo, CA office. Using a tiny needle, Botox will be injected into the muscles just underneath the skin in the treatment area. The injections are virtually painless and there is no downtime with Botox, so patients can go on with their day as normal.
Drs. Maltz and Chui and the team at Allura Skin & Laser Center are highly experienced in the administration of Botox injections. Over the years they've helped many patients improve their appearance and look younger with the help of Botox and other injectables.
Here are some important things to consider before, during, and after injections.
During Botox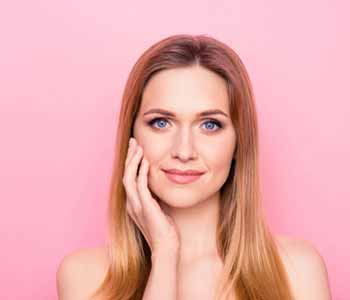 Botox is injected with a fine needle into specific areas of the face to deliver natural results. There is a tiny bit of discomfort during the injections, but they are over quickly. Treatment is completed in under ten minutes. Afterward, an icepack can be used to minimize bruising or swelling.
After Botox
It's normal to notice some minor redness, swelling, or bruising around the injection sites. This should subside quickly, but patients are free to cover the area with make-up if desired. Patients will be instructed to exercise the muscles for short periods of time by smiling, frowning and raising the eyebrows.
For most patients, it takes up to a full week to see the final effects of Botox. Results will last for several months before a maintenance session will need to be scheduled. Each patient is different, and the length of results can vary based upon several factors including the amount of Botox used, muscle strength, and maintenance sessions. If you wish, Drs. Maltz and Chui will work with you on a schedule to maintain your results long-term.
If you would like to find out of if you are a candidate for Botox, call us today at (650) 727-6008.
Back to Botox Cosmetic Page