Dr. Bruce Maltz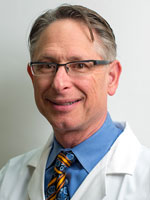 Dr. Maltz has served as President and Medical Director of Allura Skin & Laser Center for more than three decades. During this tenure, he has established an unblemished reputation for understanding and addressing the needs of patients, with expertise in both medical and aesthetic services. Dr. Maltz is Board-certified in dermatology, a distinction beyond medical licensure, earned by meeting stringent national standards for focused education, skill, and experience in the field of dermatology.
Dr. Maltz received a medical degree from University of New Mexico School of Medicine, where he became keenly interested in dermatology. Internship at New York Hospital – Cornell Associated Hospitals, followed. Then Dr. Maltz competed a dermatology residency at University of California – San Francisco, where he was selected to act as Chief Resident.
At Allura Skin & Laser Center, Dr. Maltz enjoys the variety of treating both medical and cosmetic cases. However, he takes special interest in non-surgical aesthetic procedures including injectable dermal fillers and neuromodulators.
The doctor's professional affiliations include:
American Board of Dermatology – Diplomate
American Academy of Dermatology – Fellow
American Society for Dermatologic Surgery – Fellow
Botox Cosmetic – National Education Faculty
Radiesse – Advisory Council
Dr. Maltz maintains an energetic lifestyle with healthy eating, exercise, and of course excellent skin care. He enjoys good food, wine, and golfing, and loves the Healdsburg area. Dr. Maltz and his wife, Kari, have four daughters.