Acne Treatment Options in San Mateo
Skin diseases affect many people, and one of the most common is acne. This condition results from clogged pores and the buildup of bacteria under the skin. Causing inflammation that shows as red bumps, nodules, and pimples. Acne affects nearly everyone. Typically starting at puberty, continuing through adolescence, and sometimes into adulthood. And for those seeking acne treatment options, we are ready to help. Contact us today to learn more!
For more information, please call (650) 727-6008 and speak with one of our knowledgeable representatives. They will be available to provide more details regarding our acne treatment options and can help you book an appointment. To send us a message instead, please fill out the form found on this page, and we will contact you shortly.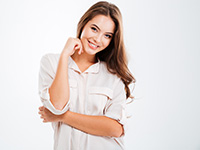 Personalized Acne Treatment Options
At Allura Skin & Laser Center, we believe that skin treatments should be personalized. Because each patient is unique, so, treatments should be unique. We focus our acne treatment options on targeting each symptom to find relief and reduce their appearance. To reduce clogged pores, we may use topical medications rich in Vitamin A. Antibiotics and topical medications may also reduce the bacteria in the skin. No matter the approach, we will discuss every step with you to ensure the best results and reduce the chance of scarring.

San Mateo Comprehensive Skincare
Our team is ready to provide complete skincare services. We specialize in medical and cosmetic dermatology. Enabling us to serve our patients across a wide range of services. So, while we can provide complete acne treatment options. Patients can also benefit from services like Botox Cosmetic, psoriasis care, dermal fillers, eczema treatment, mole removal, chemical peels, and more.
If you would like more information about our acne treatments, please call (650) 727-6008. There, one of our team members in San Mateo can discuss your needs in more detail and can answer your questions. You can also send us a message by filling out the form found on this page, and we will contact you as soon as possible.