Acne Treatment Options in San Mateo
Acne is a common skin disease, affecting most people. Typically, it begins around puberty. Where hormones stimulate the production of oil, causing pores to clog. As oil production continues, bacteria turn the oil into free fatty acids. Enhancing the pressure in the pore and eventually rupturing the follicle. Resulting in inflammation under the surface of the skin that shows up as red bumps, pimples, and nodules. But patients can benefit from our acne treatment options. We can help them regain their self-esteem and enjoy clearer, smoother skin, and reduced chance of scarring.
To learn more, please call (650) 727-6008 and speak with one of our associates. They will be available to answer questions you may have about our capabilities and can discuss your needs in more detail. If you would prefer to send us a message, please fill out the form found on this page and we will contact you shortly.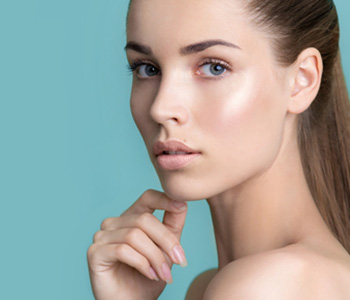 Skin Health Services
While we can help patients find relief through our acne treatment options. We are also ready to provide complete skin health solutions. Allura Skin & Laser Center features a complete array of skincare services. Our team specializes in medical and cosmetic dermatology to help patients feel and look their best. Skincare services include eczema care, chemical peels, Botox Cosmetic, rosacea care, mole removal, melanoma care, and more. Let us help you achieve and maintain healthy skin.

San Mateo Personalized Acne Treatment Options
We offer acne treatment options based on the needs of the patient. Treating acne with topical medications rich in Vitamin A that decrease the clogging of pores. To reduce the bacteria in the skin, we provide topical medications and antibiotics. In extreme or resistant cases, we administer an oral form of Vitamin A, which is extremely effective in a large percentage of patients.
You can learn more about our services by calling (650) 727-6008. There, a knowledgeable representative in San Mateo can help you book an appointment and answer questions you may have. Or send us a message by filling out the form found on this page, and we will contact you as soon as possible.