Eczema Care in San Mateo
Eczema affects over 16 million adults in the United States. It is a condition where the skin becomes inflamed and itchy. The most common type being Atopic Dermatitis. Where the skin becomes extremely sensitive, dry, and ha an impaired protective barrier to the environment. So, choose Allura Skin & Laser center to provide complete eczema care. We can help you find relief and the tools to manage your symptoms in the future.
When you are ready to learn more about our eczema care, please call (650) 727-6008. One of our representatives can provide more information regarding our capabilities and can help you schedule a visit. You can also send us a message by filling out the form found on this page, and we will contact you as soon as possible.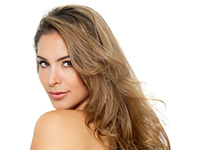 San Mateo Eczema Care and Treatment
Every patient has unique needs and skin type. Part of our approach to eczema care includes getting to know your needs and how we can find the best treatment. Atopic Dermatitis requires routine moisturization of the dry skin. Which can be paired with prescription creams or ointments to help inflammation. Antihistamines can decrease the sensation of itching. And with infection, antibiotics may be needed.

Skin Care Solutions in San Mateo
Allura Skin & Laser Center is ready to provide complete skincare solutions. Our team comprises professionals with decades of experience. Specializing in medical and cosmetic dermatology. Benefit from services like skin cancer care, acne diagnosis, chemical peels, mole removal, tattoo removal, Botox, and so much more.
For more information, please call (650) 727-6008 and speak with a San Mateo representative. They can take your call and answer questions you may have regarding our eczema care. If you would prefer to send us a message, please fill out the form found on this page, and we will contact you shortly.