Chemical Peel Solutions in San Mateo
Our chemical peel solutions are a non-surgical approach to rejuvenating the skin and promoting renewal. Procedures take only twenty minutes. There is no need for anesthesia, and no notable pain. After a brief recovery time, patients can immediately see improvement in skin color and tone. Contact our team today!
To learn more, please call (650) 727-6008 and speak with one of our associates in San Mateo. They can discuss our chemical peel services in more detail and can answer questions you may have. You can also send us a message by filling out the form found on this page and we will contact you as soon as possible.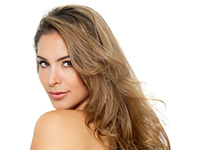 San Mateo Professional Chemical Peel Solutions
Depending on the needs of the patient, we specialize our chemical peels in a variety of concentrations. This is determined by the needs, goals, and skin type of the patient. Once a treatment course is determined, a specialized member of our team will then apply the carefully prepared peel. Patients then enjoy revitalized and even skin.

Skin Care Services in San Mateo
Allura Skin and Laser Center offers more than just chemical peel solutions. Our team specializes in medical and cosmetic dermatology. Enabling us to provide complete skin care that is focused on our patients. We help our patients achieve and maintain healthy skin. Our services include acne treatments, Botox cosmetic solutions, skin cancer care, dermal fillers, psoriasis care, mole removal, laser tattoo removal, rosacea care, laser hair removal, and so much more.
For more information regarding our chemical peel solutions, please call (650) 727-6008. There, one of our team members will be available to answer questions and can help you book an appointment. If you would prefer to send us a message, please fill out the form found on this page, and we will contact you shortly.