Botox in San Mateo
Benefit from smoother skin and a refreshed look with our Botox services. As a neuromodulator, it prevents nerve signals sent to muscles that contract frequently. Over time, wrinkles on the skin's surface created by repeated expressions smooth out. Treatments are popular with both men and women and is FDA approved for cosmetic use.
For more information, please call (650) 727-6008 and speak with one of our associates. They can provide more information regarding our Botox options and can help you book an appointment. Or send us a message by filling out the form found on this page, and we will contact you as soon as possible.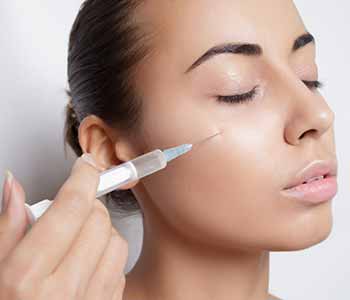 San Mateo Botox Treatments
Botox treatments comprise a few shallow injections with a fine needle into precise points on the face. Helping reduce the appearance of fine-lines and wrinkles. A session takes less than half an hour and there is no downtime. You can schedule neuromodulator treatments on your lunch break. Patients can immediately return to work or other activities. Results are visible within a week and last for three to four months. We can help maintain results with periodic re-treatment.

Comprehensive Skincare in San Mateo
Allura Skin & Laser Center is ready to provide comprehensive skincare. Our team has decades of combined experience providing high-quality dermatology care. We specialize in medical and cosmetic dermatology to help you achieve and maintain healthy skin. Featuring services like tattoo removal, acne care, eczema treatment, chemical peels, psoriasis care, dermal fillers, and so much more.
You can learn more about our Botox services by calling (650) 727-6008. There, one of our San Mateo team members can answer your questions and can discuss your needs in more detail. To send us a message instead, please fill out the form found on this page, and we will contact you shortly.