Dr. Kerry Heitmiller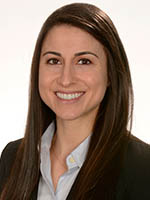 Dr. Kerry Heitmiller is a board-certified dermatologist specializing in medical, cosmetic, and surgical dermatology. She is dedicated to providing excellent care to patients of all ages and believes in providing personalized care and treatment plans based on each patient's needs.
Dr. Heitmiller graduated Phi Beta Kappa with a degree in biology from Johns Hopkins University. She then received her medical degree from the University of Maryland School of Medicine, where she graduated magna cum laude, and received the Carolyn J. Pass, MD Award for Outstanding Clinical Performance in Dermatology.
She completed her residency in the Department of Dermatology at the Sidney Kimmel Medical College at Thomas Jefferson University, where she served as Chief Resident in her final year.
While at Jefferson, Dr. Heitmiller received extensive training in laser surgery, cosmetic dermatology, and procedural dermatology. She has expertise in many procedures including but not limited to Botox®, soft-tissue fillers, laser therapy, and platelet-rich plasma.
Dr. Heitmiller has a special interest in cosmetic dermatology and laser therapy for both cosmetic and medical dermatologic conditions. She has published many articles in peer-reviewed journals and authored several textbook chapters in medical and cosmetic dermatology. She has a strong commitment to the advancement of the field of dermatology and has presented her research and clinical work at several local and national meetings. Dr. Heitmiller is an active member of the American Academy of Dermatology, the American Society for Dermatologic Surgery, the American Society for Laser Medicine & Surgery, and the Women's Dermatologic Society.
Outside of work, Dr. Heitmiller enjoys spending time with her friends and family. She lives an active lifestyle, loves to spend time outdoors, and is an avid Peloton rider. Dr. Heitmiller is also quite a foodie who loves to cook but also loves trying new restaurants and tastes.