About Us
Dr. Bruce Maltz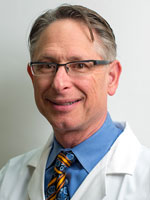 Dr. Maltz has served as President and Medical Director of Allura Skin & Laser Center for more than two decades. During this tenure, he has established an unblemished reputation for understanding and addressing the needs of patients, with expertise in both medical and aesthetic services. Dr. Maltz is Board-certified in dermatology, a distinction beyond medical licensure, earned by meeting stringent national standards for focused education, skill, and experience in the field of dermatology.
Dr. Maltz received a medical degree from University of New Mexico School of Medicine, where he became keenly interested in dermatology. Internship at New York Hospital – Cornell Associated Hospitals, followed. Then Dr. Maltz competed a dermatology residency at University of California – San Francisco, where he was selected to act as Chief Resident.
At Allura Skin & Laser Center, Dr. Maltz enjoys the variety of treating both medical and cosmetic cases. However, he takes special interest in non-surgical aesthetic procedures including injectable dermal fillers and neuromodulators.
The doctor's professional affiliations include:
American Board of Dermatology – Diplomate
American Academy of Dermatology – Fellow
American Society for Dermatologic Surgery – Fellow
Botox Cosmetic – National Education Faculty
Dr. Maltz maintains an energetic lifestyle with healthy eating, exercise, and of course excellent skin care. He enjoys good food, wine, and golfing, and loves the Healdsburg area. Dr. Maltz and his wife, Kari, have eight daughters.
Dr. Carie Chui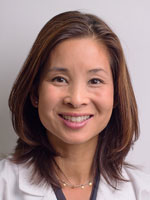 Dr. Chui is a Board-certified dermatologist whose career in this field began with a medical degree from Baylor College of Medicine in Texas, where she participated in skin cancer research. That experience piqued a keen interest in dermatology, that has never waned. After completing a dermatology residency at Stanford University, Dr. Chui took extensive training in surgical techniques including a fellowship program in laser, cosmetic, reconstructive, and Mohs micrographic surgery at University of California – San Francisco.
Today, Dr. Chui is a leading dermatologist in the Bay Area. She has served as a clinical instructor, teaching dermatologic and Mohs surgery to residents and fellows at Stanford and UCSF.
She joined the Allura Skin & Laser Center team more than 15 years ago, bringing specialized skills in skin cancer prevention, diagnosis, treatment, and Mohs surgery. Dr. Chui enjoys treating patients of all ages, valuing the trust they place in her, and welcoming the diverse challenges of daily practice.
These professional affiliations signify Dr. Chui's commitment to maintaining the highest standards of patient care through advanced training:
American College of Mohs Micrographic Surgery – Associate
Membership is earned through rigorous fellowship training and participation in a minimum of 500 Mohs surgery cases (with the supervision of an experienced surgeon approved by the ACMS).
American Board of Dermatology – Diplomate
American Academy of Dermatology – Fellow
American Society for Dermatologic Surgery – Fellow
Outside the office, Dr. Chui enjoys spending time with family and friends. She has two teenage daughters and a dog that keep her busy when she is not in the office. In her free time, she plays tennis, hikes, skis and likes to read and listen to music. Lake Tahoe is a favorite destination.
Dr. Meghan Hession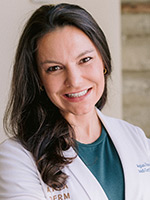 Dr. Hession hails from Boston and spent many years as an East Coaster. As a Jefferson scholar, she attended University of Virginia to graduate summa cum laude (with the highest distinction), earning a bachelor's degree in biology. She completed medical school at Columbia University to become Dr. Hession and served dermatology residency at Boston University.
Still thirsting for knowledge, Dr. Hession took on the challenge of Board-certification, with many additional hours of dermatology training and testing, as well as meeting stringent standards for clinical experience and ethics.
Allura Skin & Laser Center welcomed Dr. Hession to the team in 2015, where she sees patients of all ages, providing medical and aesthetic dermatology services. Her dedication is evident in each treatment. She embraces daily opportunities to educate patients on the importance of healthy skin care.
Areas of special interest for Dr. Hession include:
Acne treatment for teens and adults, female hormonal breakouts, and remediation of acne scarring. Her expertise in this area and on other topics has been featured in industry journals.
Skin cancer screening, prevention, and treatment – vital in San Mateo's sun-drenched climate.
Cosmetic laser therapies.
Aesthetic injectable treatments – neuromodulators, dermal fillers, and Kybella.
Professional memberships and affiliations:
American Academy of Dermatology – Fellow
American Board of Dermatology – Diplomate
American Society for Dermatologic Surgery – Fellow
Dr. Hession is passionate about sharing her skills and knowledge for the benefit of the global community. During residency, as an active member of the Melanoma Foundation of New England, she took part in events to raise awareness of this grave form of skin cancer. She also traveled to Africa to teach dermatology to local physicians. Dr. Hession's charitable contributions continue in the Bay Area and abroad.
On warm weather weekends you will find Dr. Hession outside, hiking and camping in the Golden State's beautiful parks. She runs and cycles, participating in marathons and long-distance rides. In wintertime she skis Lake Tahoe slopes.
Dr.Mariam Amin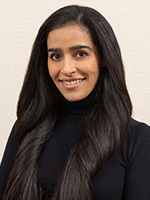 Dr.Mariam Amin is originally from Austin, TX. She studied at  Hotchkiss School in Lakeville, CT. Dr.Amin completed her undergraduate and medical education at Brown University as part of the 8-year Program in Liberal Medical Education then she completed her residency in Dermatology at Emory University where she served as a co-chief resident while pursuing extra training in Quality Improvement.

Her professional interests include general dermatology and cosmetics, health technology, quality improvement, and teledermatology.
Dr. Kerry Heitmiller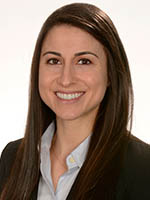 Dr. Kerry Heitmiller is a board-certified dermatologist specializing in medical, cosmetic, and surgical dermatology. She is dedicated to providing excellent care to patients of all ages and believes in providing personalized care and treatment plans based on each patient's needs.
Dr. Heitmiller graduated Phi Beta Kappa with a degree in biology from Johns Hopkins University. She then received her medical degree from the University of Maryland School of Medicine, where she graduated magna cum laude, and received the Carolyn J. Pass, MD Award for Outstanding Clinical Performance in Dermatology.
She completed her residency in the Department of Dermatology at the Sidney Kimmel Medical College at Thomas Jefferson University, where she served as Chief Resident in her final year.
While at Jefferson, Dr. Heitmiller received extensive training in laser surgery, cosmetic dermatology, and procedural dermatology. She has expertise in many procedures including but not limited to Botox®, soft-tissue fillers, laser therapy, and platelet-rich plasma.
Dr. Heitmiller has a special interest in cosmetic dermatology and laser therapy for both cosmetic and medical dermatologic conditions. She has published many articles in peer-reviewed journals and authored several textbook chapters in medical and cosmetic dermatology. She has a strong commitment to the advancement of the field of dermatology and has presented her research and clinical work at several local and national meetings. Dr. Heitmiller is an active member of the American Academy of Dermatology, the American Society for Dermatologic Surgery, the American Society for Laser Medicine & Surgery, and the Women's Dermatologic Society.
Outside of work, Dr. Heitmiller enjoys spending time with her friends and family. She lives an active lifestyle, loves to spend time outdoors, and is an avid Peloton rider. Dr. Heitmiller is also quite a foodie who loves to cook but also loves trying new restaurants and tastes.