Dr. Clemens Esche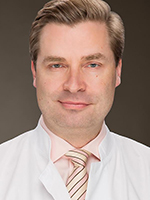 Dr. Clemens Esche is a board-certified dermatologist who has completed his dermatology residency at The Johns Hopkins University Hospital and held Assistant Professor appointments at The Mayo Clinic and at Johns Hopkins.
Dr. Esche has received more than 10 academic awards for his pioneering research and has authored more than 70 scientific publications. He serves on the editorial board of The Journal of Surgical Dermatology.
Awards:
Patients' Choice Award 2018
Compassionate Doctor Recognition 2018
Most Voted Doctor Silver Award 2017
DCA Top 100 2016
National Winner of The Doctors' Choice Award 2015
On-Time Doctor Award 2015
National Winner of The Doctors' Choice Award 2014
Patients' Choice Award 2013
Featured In:
Marquis Who's Who in Medicine and Healthcare
Marquis Who's Who in America
Invited Keynote Speaker:
2nd Euro-Global Congress on Melanoma and Skin Diseases, 2017, London, UK
13th International Conference and Exhibition on Cosmetic Dermatology & Hair Care, 2017, Paris, France
2nd International Conference on Aesthetic Medicine & Cosmetology, 2019, Tokyo, Japan
Dr. Esche treats adult, pediatric and cosmetic patients. Dr. Esche is also dedicated to tackling the root causes of chronic inflammatory skin disease. The ultimate goal is life long remission of acne, psoriasis, eczema, and autoimmune disease. Frequent root causes include reactive food, (pre)diabetes (a reversible lifestyle condition), digestive difficulties, microbiome abnormalities, hormonal imbalances, vitamin deficiencies, toxin overload, inactivity, poor sleep, unhealthy stress responses, happiness deficiency, and prescription medications. Every patient is unique and requires a personalized approach.